Are you an efficient consumer of electriticy?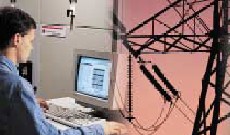 The US Department of Energy commissioned a study that documented the average energy consumption of various commerical buildings.
Using this data, we created a calculator that will tell you how much electricity an average company within your business segment would consume. Compare this value with your energy consumption. Are you better than average, or worse?
A poor value is not necessarily bad. It may mean you are more highly electrified than the average company within your industry. On the other hand it may be worth looking into to see if there are opportunities for energy savings.
---